How the process works
The Year 9 option process for September 2022 is due to begin in January 2022.
From the week beginning 24/01/22, students, parents and carers of Year 9 pupils will be able to view a series of on-line subject presentations on the school website which should give a taste of what each of the subject choices involve. This will be followed up with our prospectus, live chat events and an Open Evening where there will be an opportunity for students and parents to discuss subject progress, and ask any questions about potential Key Stage 4 option choices for September 2022.
The final part of the options process is always an interview between senior pastoral staff and the students where the option choices will be discussed and forms filled in. These interviews will take place during the week beginning 28/02/22 and there will be an opportunity for parents to attend these meetings with their child should they wish. The final deadline for submission of option forms will be the 14/03/22.
KS4 Options
For information on the courses we are offering and the option blocks they are in, please see the grid below. The full prospectus for 2022 will be made available in due course.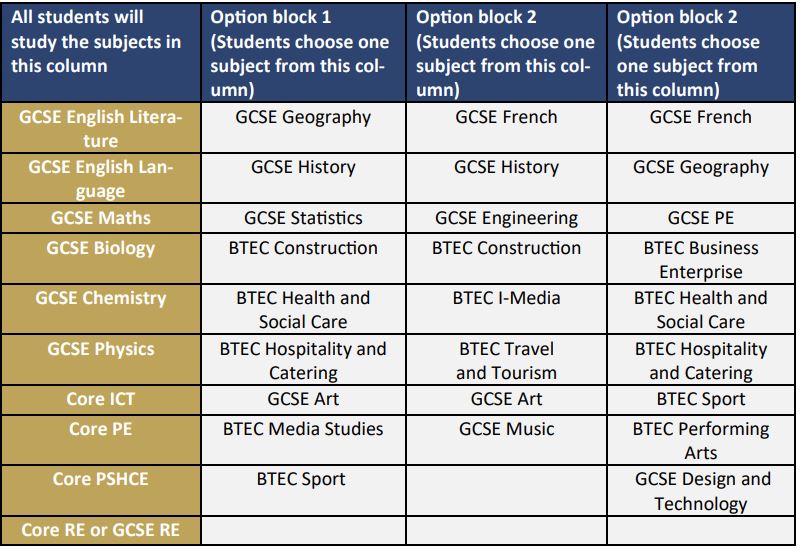 Find out more about KS4 options at Duke's
Click on the button which looks like 3 horizontal lines in the top right corner of the window below to view all of the subject guide videos in the playlist. You can also click here to view the playlist in Youtube.