Welcome to Duke's Secondary Combined Cadet Force (CCF).
CCF is a youth organisation based in schools around the UK.
There are CCF contingents in over 500 secondary schools all over the UK, offering young people a broad range of challenging, exciting, adventurous and educational activities.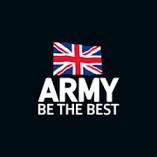 Our aim is to enable the development of personal responsibility, leadership and self-discipline.  Each CCF is an educational partnership between the school and the Ministry of Defence.  A CCF may include Royal Navy/Royal Marines, Army or Royal Air Force sections.
This after school club runs every Monday straight after school at 3pm until 4.50pm ( excluding schol holidays).
For your child to attend this club you must complete the attached google form found in this link – https://forms.gle/B7pFfSfgkiN4PaqY7
SGT Hughes, G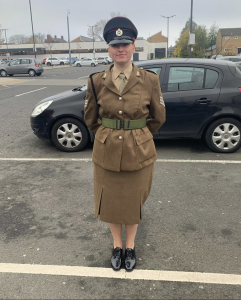 SSI Hughes, currently school staff instructor at Duke's.
9 years experience in a Military environment (ACF). Uniformed public services qualified as well as 1 year with Royal Navy HMS Calliope and 1 year 5th Fusiliers British Army.
My role within Duke's is to ensure the efficient running and organisation of Dukes CCF contingent as well as its expansion. I'm responsible to the Contingent Commander for promoting and safeguarding the welfare of the children and young people. My principal role is to deliver and organise military training and develop leadership potential in the cadets.
CC Watson, M
Contingent Commander Mark Watson, school PE staff and Contingent Commander at Duke's.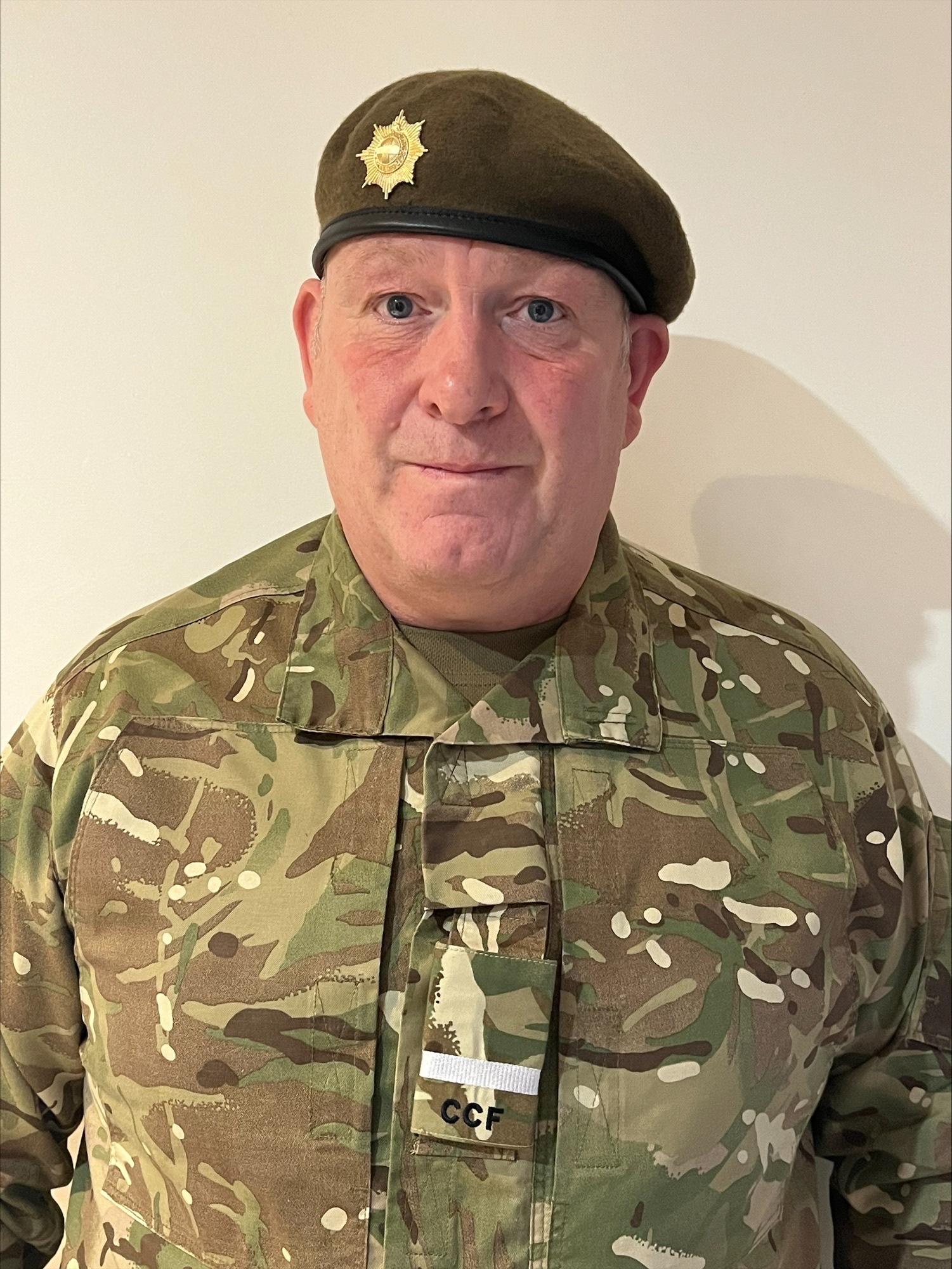 9 years experience as a school PE teacher, Duke of Edinburgh representative. Also run an all years rugby club within school as well as my contingent commander role with the CCF.
My role within Duke's CCF is to work closely with the SSI to develop and lead a strong able contingent. To oversee that it runs effectively and efficiently within the school setting. But mainly to positively encourage every cadet to reach their full potential.
AUO Osman, K
I've been teaching for 18 years in a ran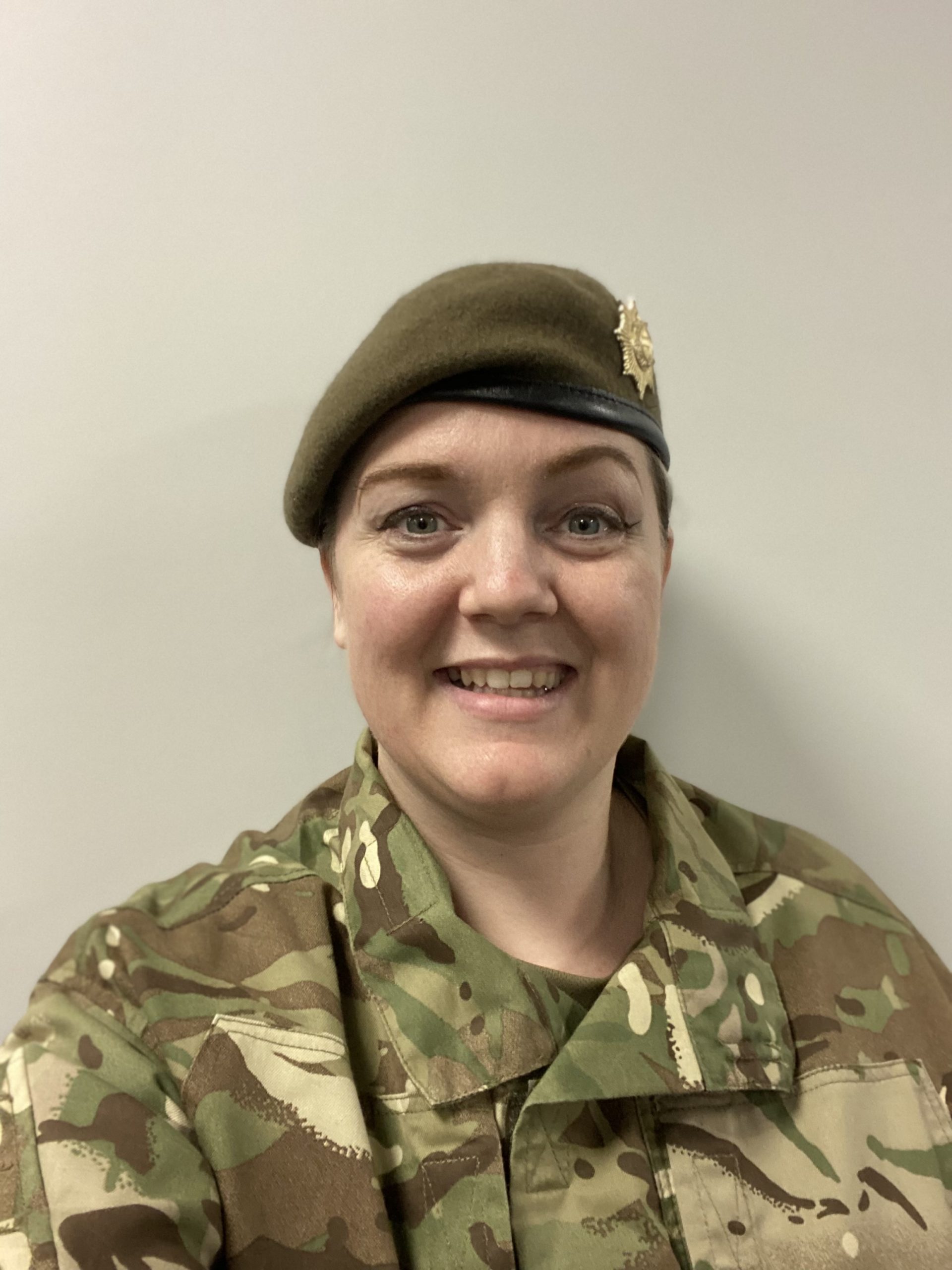 ge of different schools.  I attended military boarding school when I was younger and have a strong connection to the Armed Forces through my dad and my husband's family too.
I've been a science teacher for 18 years and am currently in charge of data and assessment within the Science faculty. 
I volunteered for the CCF as it's an extracurricular activity that I feel I have a lot to offer.  I have such a rich experience and great memories from my own youth in a military setting I feel I have a wealth of advice and guidance I can share with a new generation of cadets 
I have worked with cadets in the past and have found that speaking with and working alongside them allows me to see a whole new side to many of our students.  I believe it instils a good work ethic and promotes organisation, whilst the values that cadets have to work by are similar to our own school rules. . 
I love being outdoors and active, as well as problem solving and dealing with mentally challenging scenarios.  I have various skills that I can share with our attachment, including first aid, navigation, skill at arms and fieldcraft.  I especially enjoy weapons handling and marksmanship. 
In my free time I volunteer for British Divers Marine Life Rescue, working closely with the coastguard and animal charities to deal with marine mammals who need rescuing or monitoring along our coastline.  I recently got to meet a very large walrus and coordinate crowd control and veterinary professionals as part of my work with them which was fantastic, if a little cold overnight! 
PI Gill, C
I have been an English teacher at Duke's for almost 10 years As a CCF representative I was at the school when the last CCF was running and I saw how beneficial it was to so many of our students; the experiences and confidence they gained from it was clear to see. When the opportunity arose to get involved with the launch of the new CCF I was keen to be involved so that I could give something back to the students beyond my role as an English teacher but also because I felt that I could learn new things in the process to challenge myself.
I had never had any experience with cadets before this year. I completed my Pre-basic training course to be an instructor in January and I am due to complete the Basic
course at the start of April.
The main thing that I can offer as an instructor is showing resilience and being a little
bit brave; I can show the students that anyone can get involved and do things that
they never thought they were capable of- if I can do it, so can they!
I am a keen crafter and love to spend time completing cross-stitch and crochet projects as
well as making cards- I have recently branched out into felting and crystal art too.
PI Allport, N
I am Learning support Assistant VI/HI placed in the Beacon assisting S.E.N Students at Duke's Secondary
I wish to help build confidence and instil resilience in the students during their time with the CCF.