Reading is a great way to relax and unwind after a challenging day, make it part of your routine by reading before bed. It's a great way to wake up – try doing some reading first thing in the morning to warm up your brain for the day ahead.
Are you missing your library lesson or tutor time reading slot? Just looking for something to read? There are a huge collection of ebooks and audiobooks available online – click the links below to find out more.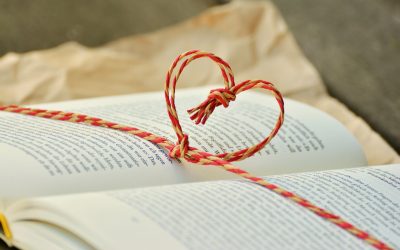 "Books are a uniquely portable magic" Stephen King
Michael Rosen is an English children's novelist, poet, and the author of 140 books, including 'We're going on a bear hunt'. He served as Children's Laureate from June 2007 to June 2009. He has been a TV presenter and a political columnist. To find out more about Michael Rosen, follow this link: https://www.michaelrosen.co.uk/
Michael Rosen tells us why 'Reading for Pleasure' is so important
Some contents or functionalities here are not available due to your cookie preferences!
This happens because the functionality/content marked as "Google Youtube" uses cookies that you choosed to keep disabled. In order to view this content or use this functionality, please enable cookies: click here to open your cookie preferences.
Audible  is offering, as long as schools are closed, free to stream stories on your desktop, laptop, phone or tablet to listen to. Explore the collection, select a title and start listening. It's that easy. https://stories.audible.com/start-listen
Here are some titles from the Duke's library that are also on Audible:
Please note that you can also visit https://www.wizardingworld.com/collections/harry-potter-at-home
Where JK Rowling has announced the launch of a brand new resource for fans called Harry Potter at Home.Aimed at first-time readers but fun for all, the site is filled with activities like crosswords, puzzles, word searches, videos and guides. You can test your knowledge on a range of 'first year' quizzes, watch a craft video on how to draw a niffler, and check out a handy guide to reading Harry Potter<for the first time.

Feeling nostalgic? Remind yourself of storytime:
Kristen Bell reads 'Quakenstein Hatches a Family' by Sudipta Bardhan-Quallen
Chrissy Metz reads 'The Elves and the Shoemaker' from Grimm's Fairy Tales
Chris O'Dowd reads 'Arnie the Doughnut' by Laurie Keller
Rose Byrne reads 'The Tale of Peter Rabbit' by Beatrix Potter
James and the Giant Peach in full, across 10 episodes
Over the next few weeks, Academy Award-winning filmmaker Taika Waititi will be reading James and the Giant Peach in full, across 10 episodes – and he'll be joined by some rather famous faces along the way.
This collaboration between Roald Dahl, Taika Waititi and the star-studded line-up of guests is part of our commitment to giving £1 million to COVID-19 impacted charities, including Roald Dahl's Marvellous Children's Charity, which provides specialist nurses to seriously ill children in the UK – and Partners In Health, a global health non-profit, who are operating at the front line in the battle against COVID-19 in some of the most vulnerable parts of the world.
Please note: Duke's does not endorse any apps and you must seek the bill payer's permission. Duke's are not in control nor do we have any responsibility for the content on these websites. As always, please view these pages responsibly and if in doubt, have a responsible adult with you when you view or download any content.

Newsflash!!!!!
Northumberland County Council have an excellent resource that allows students access to hundreds of ebooks for free!
Northumberland Libraries have been working hard to ensure that during these difficult times their members, and new members, will still be able to enjoy many of their services online. With their digital library available at mylibrary.co.uk anyone with a library card can access hundreds of eBooks and eAudio titles for free without leaving their house.
With BorrowBox and RBdigital members can download eBooks, eAudiobooks and over 20 eMagazines for free.
For anyone who is not currently a library member, you can join online today for free. Due to the current circumstances your temporary membership will allow you access to BorrowBox and RBdigital. You will not need to collect a library card.
To join the library online:https://northumberland.spydus.co.uk/cgi-bin/spydus.exe/MSGTRN/WPAC/JOIN

To celebrate World Book Night and William Shakespeare's birthday, some of the Duke's staff have shared what they are reading, what they recommend and what their favourite books and Shakespeare plays are.
Mr Atkinson:
Favourite Shakespeare play: The Merchant of Venice
Currently reading: "In A House of Lies" by Ian Rankin
Favourite book:"I am Pilgrim" by Terry Hayes
Recommended read: "The Machine Gunners" by Robert Westall
Mrs Wardle:
Favourite Shakespeare play: The Tempest
Currently reading: "The Five: The Untold Lives of the Women Killed by Jack the Ripper" by Hallie Rubenhold
Recently read: "Unnatural Causes" by Dr Richard Shepherd – I loved it. It's a fascinating autobiography of the life and cases of "Britain's top forensic pathologist".
Recommended read: "The Hobbit" by J.R.R.Tolkien
Miss Gill:
Favourite Shakespeare play: A Midsummer Night's Dream
Currently reading: "Loved" by P.C Cast and Kirsten Cast which is an extension of the House of Night series.
Favourite book: "Wuthering Heights" by Emily Bronte, I find the relationship between Cathy and Heathcliff really interesting, especially how it impacts the lives around them, even after Cathy is dead. 
Miss Nicol:
Favourite Shakespeare play: Titus Andronicus. 
Currently reading: "Bridge Of Clay" by Markus Zusak. 
Favourite book: "The 100 Year Old Man Who Climbed Out The Window And Disappeared" by Jonas Jonasson. I found this in Barter Books and loved it! It follows the story of a man called Allan who accidentally steals a suitcase full of money at 100 years old and how he tries to evade the police and spend the money. Alongside this is narrates the story of Allan's life and what happened to him before he turned 100. 
Miss Donnelly:
Favourite Shakespeare play: Othello.
Currently reading: "The Humans" by Matt Haig.
Favourite book: "The Tenant of Wildfell Hall" by Anne Bronte, "The Giant's House" by Elizabeth McCracken. I also love The Jackson Brodie series by Kate Atkinson. A detective series which is funny, touching and all of the stories have amazing twists and turns. 
Mrs Chima:
Favourite Shakespeare play: Othello
Currently reading: "The Last Train to Memphis: the rise of Elvis Presley" by Peter Guralnick 
Recommendation: "About a Boy" by Nick Hornby
Mrs Littlewood:
Recently read: "Noughts and Crosses" by Malorie Blackman and the rest of the series. All available in our Library and recently shown on TV which is still available on I-player, well worth a watch!!
Mrs Gray:
Favourite Shakespeare play: Twelfth Night
Currently reading: "Blue Moon" by Lee Child' and "Smoke Bitten" by Patricia Briggs 
Recommendation: children "The Amazing Maurice" by Terry Pratchett (soon to be released on film).
Mrs Wilkinson:
Favourite Shakespeare play: A Midsummer Night's Dream
Currently reading: "The Testaments" by Margaret Atwood 
Recommended read: "Eve of Man" by Giovanna and Tom Fletcher
Miss Keenan:
Favourite Shakespeare play: Hamlet
Currently reading: "The Guest List" by Lucy Foley 
Recommended read: "Ghostwritten" by David Mitchell
Miss Toles:
Currently reading: "Aleph" by Paulo Coelho 
Recommendation: "The Struggle of Letting Go" by Suvimalee Karunaratna
Miss Lee:
Currently reading: "I'll Give You the Sun" by Jandy Nelson 
Miss Renshaw:
Currently reading: "Sea of Lost Love" by Santa Montefiore
Recommendation: "The Sound of Laughter" by Peter Kay
Mr Storey:
Favourite Shakespeare play: Romeo and Juliet
Currently reading: "12 Rules for Life" by Jordan Peterson
Mr Line:
Favourite Shakespeare play: The Tempest
Currently reading: "Humans: A brief history of how we messed it all up" by Tom Phillips
Favourite book: "Lord of the Flies" by William Golding
Recommendation: "The Explorer" by Katherine Rundell
Miss Ireland:
Favourite book: "A Child called It" by Dave Pelzer
Recommendation: "Of Mice and Men" by John Steinbeck
Mrs Young:
Favourite Shakespeare play: Romeo and Juliet
Recently read: "Becoming" by Michelle Obama
Favourite book: "The Famous Five" by Enid Blyton
Mrs Yates:
Favourite Shakespeare play: Romeo and Juliet
Recently read:World War Z" by Max Brooks
Favourite book from childhood: Little Miss Chatterbox
Don't forget there are more resources in your Google Classrooms.

Do you love The Hunger Games? Take a look at the recommended reads from Book Trust:
More resources for free online reading content
Marcus Rashford
Marcus Rashford, 22, has done amazing work to support children and many communities throughout the COVID-19 pandemic. Initially, he was successful in getting the government to reverse their decision to stop Free School Meals vouchers in the summer holidays. He also raised £20 million to supply 3 million vulnerable people with meals while working with FairShare Uk charity.
Now he has turned his attention to reading.
Rashford is very open about growing up in a low income family and the struggles his family faced. He believes reading is incredibly important and offers 'escapism' from the hardships of life.
Tony Mortimer (EAST 17)
You may remember East 17 – even if you don't, I'm sure you've all heard their festive hit 'Stay another day'. Recently, one the band members has been in the media, celebrating his love of reading. It has influenced him so much, he is even writing his own novel!
According to the MailOnline "East 17 boyband member Tony Mortimer has revealed that he read his first novel during lockdown, at the age of 50, and is now working his way through the classics." Read more about his journey into reading here.
Other celebrity readers:
Marilyn Monroe
It might surprise many to learn that Monroe was a huge reader. In fact, she left behind a 400-book library including classics by: Milton, Dostoevsky, Whitman, Hemingway, and Kerouac. One of Monroe's favourite photos of herself is this shot — Monroe caught reading James Joyce when she thought photojournalist Eve Arnold was switching rolls of film.
Taylor Swift
Taylor Swift has been well known for sharing her love of reading and book recommendations to fans. Some of these include: The Hunger Games by Suzanne Collins, Harry Potter series by J.K.Rowling, The Fault in Our Stars by John Green, Charlotte's Web by E.B. White and To Kill a Mockingbird by Harper Lee. All of these are available to borrow from Duke's Library!
LeBron James
The famous basketball star uses books as his means to focus before games, even before his NBA Finals winning run with the Miami Heat in 2012. While his selections varied wildly across fiction and nonfiction, it might interest fans to know he had Suzanne Collins's Hunger Games trilogy on his reading list.
On holiday I love nothing more than minimal bodily movement and muchos reading – Fearne Cotton.