Callum represented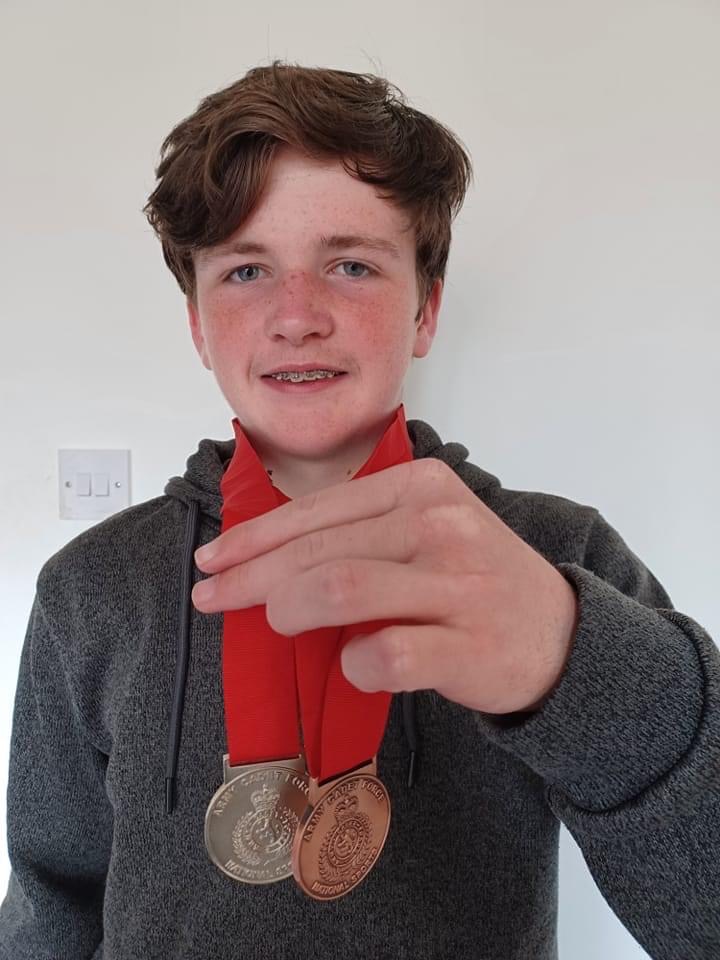 at Grantham this weekend. He was selected to go there having achieved three gold medals at the regional competition in the 100m, 200m and 4x100m sprinting events.
At the weekend the cadet forces from all regions of the country, Scotland and Wales went to Grantham to compete. Callum managed to achieve a silver medal in the 100m, bronze in the 200m and the team came 4th for the relay. Overall, NACF as a whole came 2nd out of all counties. Callum has also been awarded an athletics badge to wear on his uniform.
Very well done indeed Callum Caldwell!